<! -- serial # 041801-1 -->
Lossie life
Since leaving Belfast I've been living here in Lossiemouth, on the Moray Firth coast in the North East of Scotland. Lossie has a long history going back to the 1700's as a fishing and port community, serving Elgin and the Moray hinterland.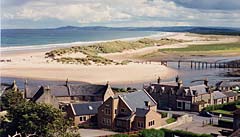 Billed in the past as the Scottish Riviera, as a holiday resort it has, perhaps, seen better days, but it is kept busy as a town by the adjacent RAF Lossiemouth airbase. The worlds biggest, busiest and best Tornado base.
There is a excellent Fisheries museum in Lossiemouth. But, now that the fishing industry has declined, the harbour at Lossie is used mainly by pleasure craft. There is a active cruising club.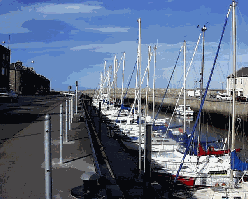 Another notable feature of Lossie, is the Moray Golf club.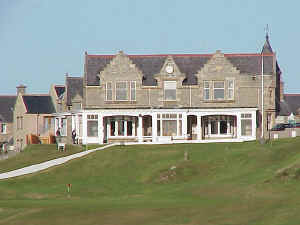 A feature of the Moray Firth are the bottlenose dolphins that live in the area. I am very lucky in that I can occasionally see them from my living room!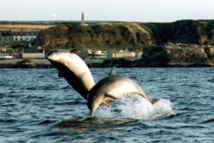 This page was last updated on 10/05/02 .
Angy Translate
Angy Shop

Angy Mail
Any comments, requests, questions, opinions, abuse, etc. Please feel free to mail me!

Angy visitor